Visual and Performance Art
During the month of March, Shani had her work include in three exhibits that ran concurrently.
Shani's quilt A Candle in the Dark is included in an exhibit dedicated to the legendary Harriet Tubman at "Baltimore's premier facility highlighting the history and accomplishments of African Americans," the Reginald F. Lewis museum. A Smithsonian affiliate and the largest African American museum on the east coast, it is located near the Inner Harbor at the corner of Pratt and President Streets. The exhibit will be up until June 23rd.
Shani also had a piece in the Harlem Memoirs fiber art exhibit, a show that highlighted the work of Dindga McCannon and her students. She was featured in a short film about quilt making that was screened at the exhibit.  For more, check out this article on Ebony.com. 
Finally, Shani's fiber art work is included in an exhibition called Freedom Now! at the Harlem State Office Building. The exhibit is a celebration of African American, Haitian and Dominican art and culture. This picture is of Senator Espaillat delivering remarks at the opening reception, next to her piece "Cotton Club." The exhibit will be open to the public until April 5th.

Public Speaking + Public Service
Shani organized a national institute on art and social change from March 20-22, 2013 at the

Ford Foundation

offices, in her capacity as the Director of
the Human Rights Project at the Urban Justice Center

(HRP). 

A cohort of thirteen advocates from around the country came together for this highly specialized training experience, which was co-sponsored by the US Human Rights Network.
  Additionally, she presented at

the United Nations 57th Commission on the Status of Women

NGO Forum Parallel Event, "Promoting Human Rights and Ending Trafficking in Persons," on March 7, 2013 in honor of Women's History Month. HRP was pleased to co-sponsor this discussion with members of the New York Anti Trafficking Network.
Finally, trainings are currently available for any organizations interested in learning about the methodology and implementation of the New York City Council Human Rights Report Card. Shani edited the 2012 publication which evaluates the legislative record of local politicians.  It is designed to advance the use of a human rights framework in policy evaluation and advocacy.  Please click the following links to schedule a training or order a copy of the report.
Next Up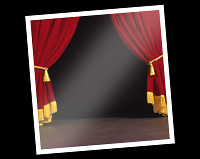 Coming up, Shani will begin leading a community dialogue series on service, in collaboration with the New York Council for the Humanities and the Brooklyn Public Library.